Specifications
Baby 1 year gift
Every playing field in the house is a complete game for the development of fine motor skills, logic , memory, movement coordination. And almost all elements really work: they rotate, move, shine. By playing with the train and sorter, by learning door locks and mazes of different levels of difficulty, the child not only develops intelligence, but also has fun. And thanks to the original lighting unit, Busyboard can be used instead of a night light .
This house does not take up much space even in a small nursery and will become the baby's favorite toy for several years.
The light is powered by 2 AAA batteries (included). Five lighting elements on the roof are made in the form of household appliances popular in every house. House equipment: gear, ratchet, rotating mechanism with rubber bands, labyrinth, reversible picture, abacus with beads, snake, belt lock, carabiner, Velcro fastener, shoelace, belt lock, drum, sorter lacing, bell, colorful doors with locks, large six-part sorter, light module with a wooden plug on the roof, switches, plugs and buttons.
Material: plywood
Packing size: 32 х 16 х 32 cm
material
Plywood
Passford
32 х 16 х 32 cm
Item number - ET-BD-01-03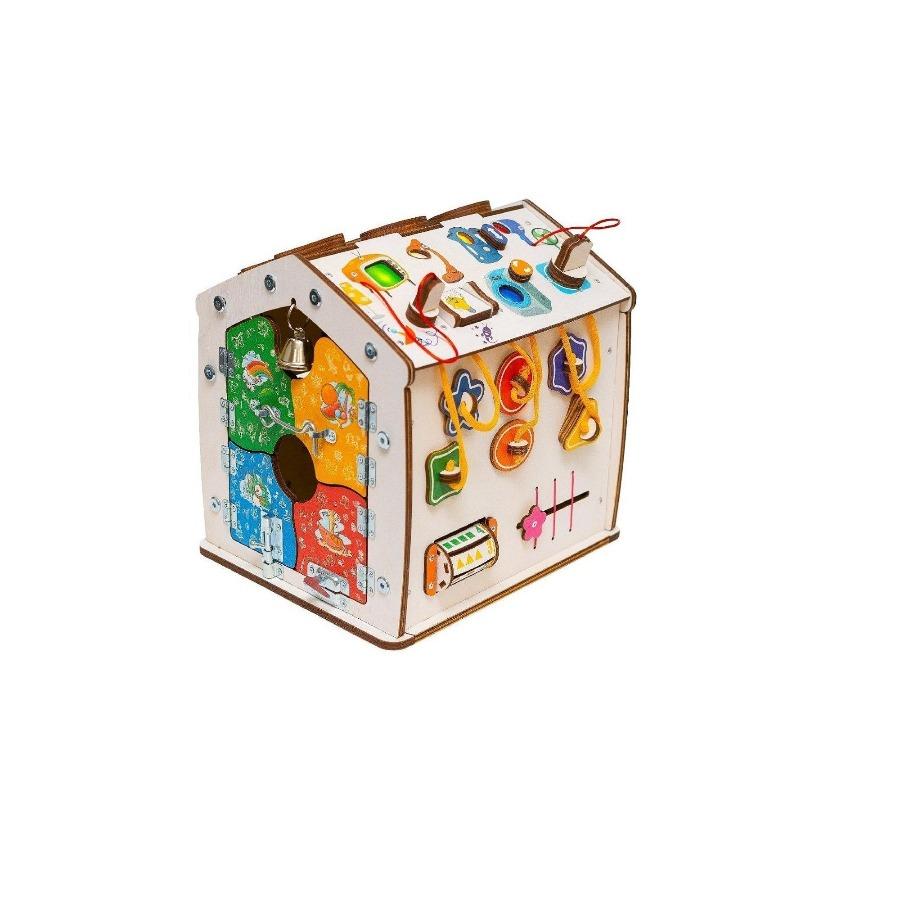 Payment and Security
Your payment information is processed securely. We do not store credit card details nor have access to your credit card information.